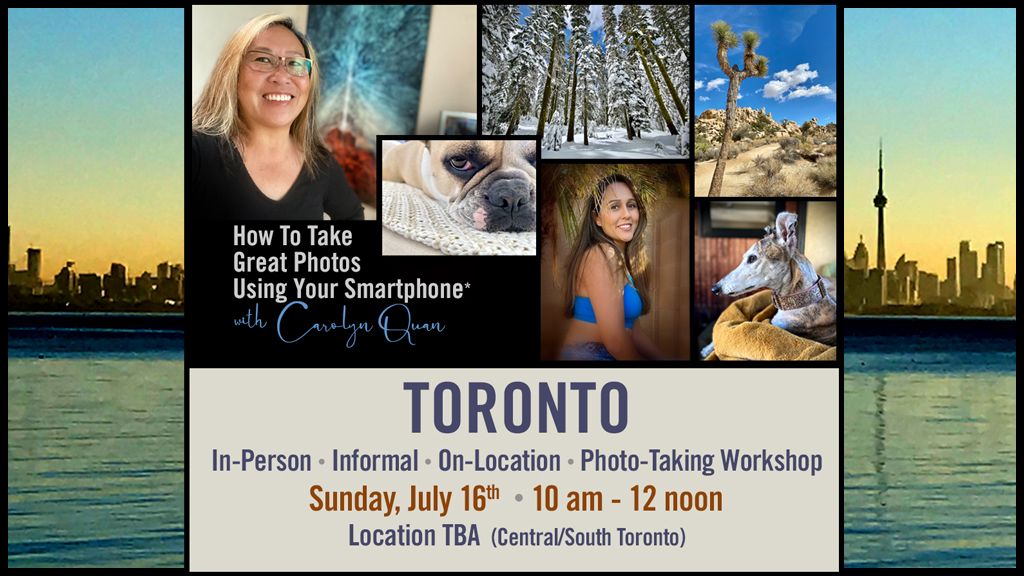 How To Take Great Photos Using Your Smartphone
Toronto Workshop
Sunday, July 16 - 10 am to 12 noon
* Group Gathering - Maximum 15 Students - 2 hours *
Spend 2 hours informally learning from Carolyn.

We will meet at a south-central location in Toronto (Riverdale Farm located at 201 Winchester St.) and take photos with our smartphones together. Learn from experience as Carolyn guides you through various exercises and methods of using your smartphone camera to take great photos.

Carolyn will answer any questions that you have throughout the workshop.

Bring your questions, smartphones, and an open mind and enjoy 2 hours of interactions with an award-winning artist who is ready to share her knowledge and experiences with you.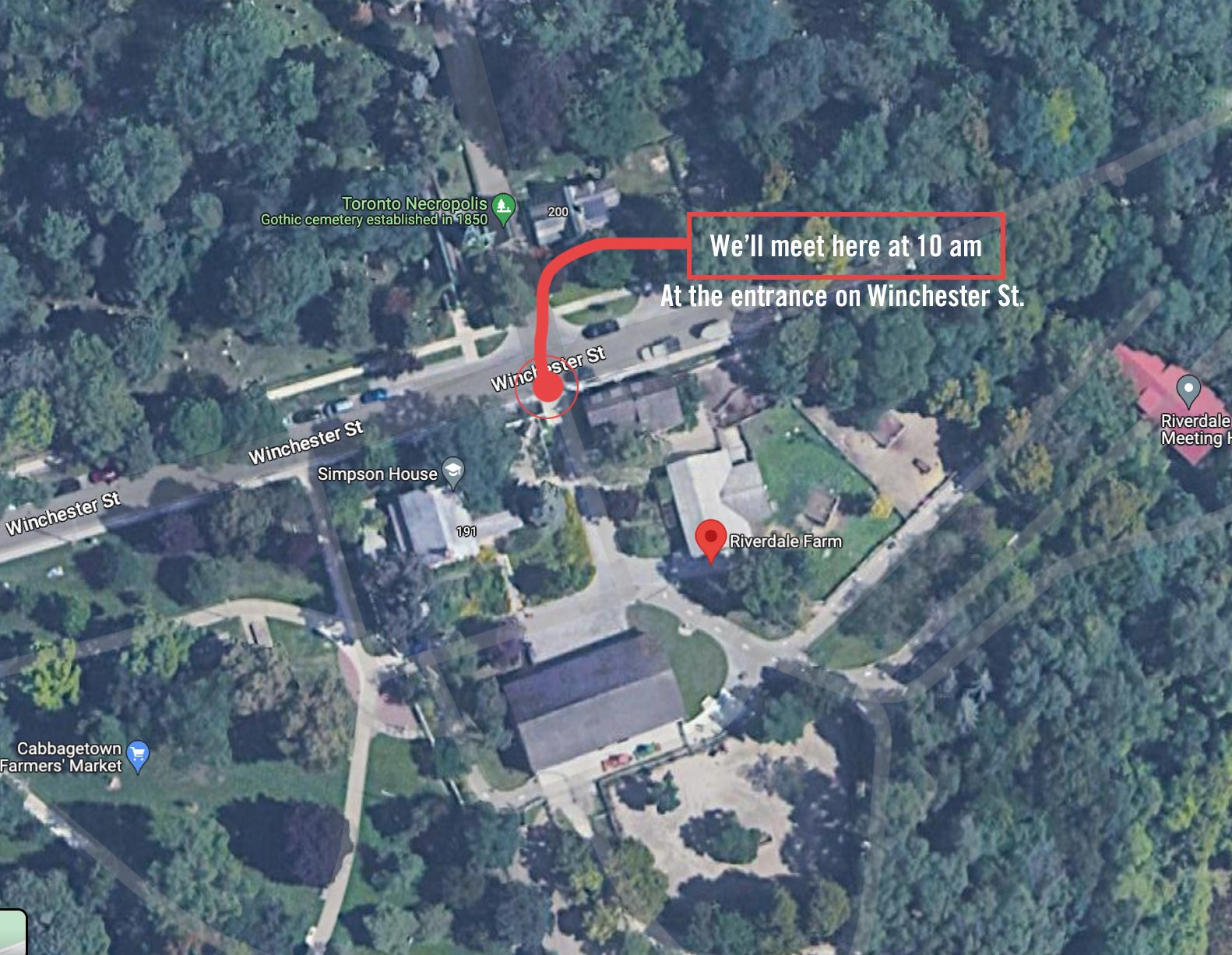 Created with