Duration
Approx. 1 hour including exercises.

Tools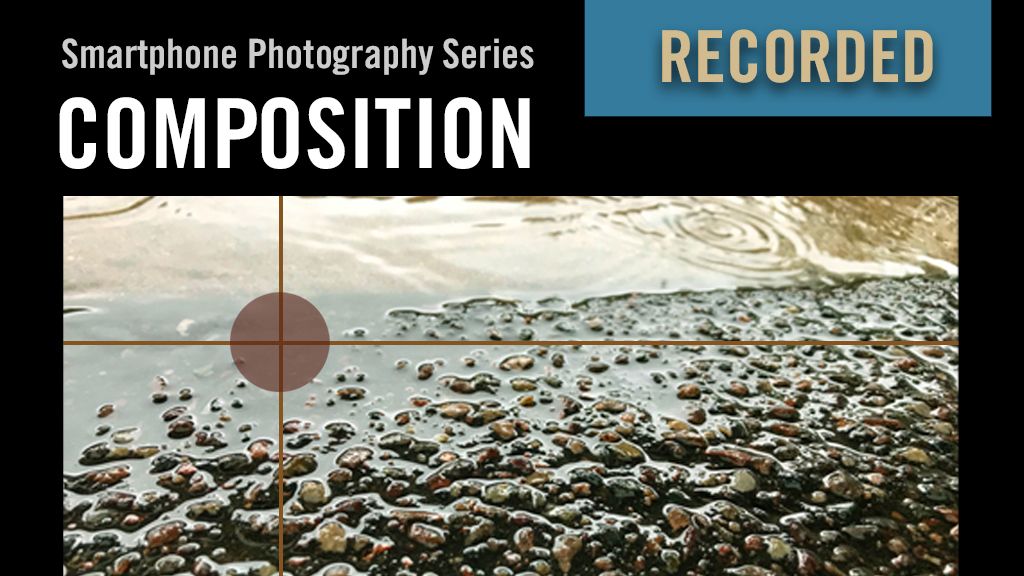 How To Take Great Photos Using Your Smartphone
Foundation Module 1:
Composition, Framing, and Cropping
This is a foundation class that is highly-recommended before enrolling in any subject-specific classes in the Smartphone Course.
* Recorded Class / On-Demand / Self-Paced - Approx. 1 hour with Exercises *
This on-demand, recorded class is focused on teaching you the basics of how to better compose/frame, and crop your images so they are the most impactful for your viewer. This class includes a series of 60 audio/visual segments that you control the pace of - from segment to segment. When you enroll in this class, you have indefinite access to the class through the online school, so you can repeat lessons and exercises whenever you'd like, for as long as you'd like.

While technical elements are also reviewed and taught, the main focus of all of the courses that I teach is on creativity and providing you with unique perspectives from an artistic point of view. Training you to "see" differently, from an artist's angle is my goal. There are hundreds of video tutorials on the internet available to you for learning the technical side of various subjects, but what makes this course unique is the in-depth, thoughtful, and rich content that you will receive from an award-winning professional artist.




Created with