Duration

Tools

Zoom or Skype +
Smartphone

Learners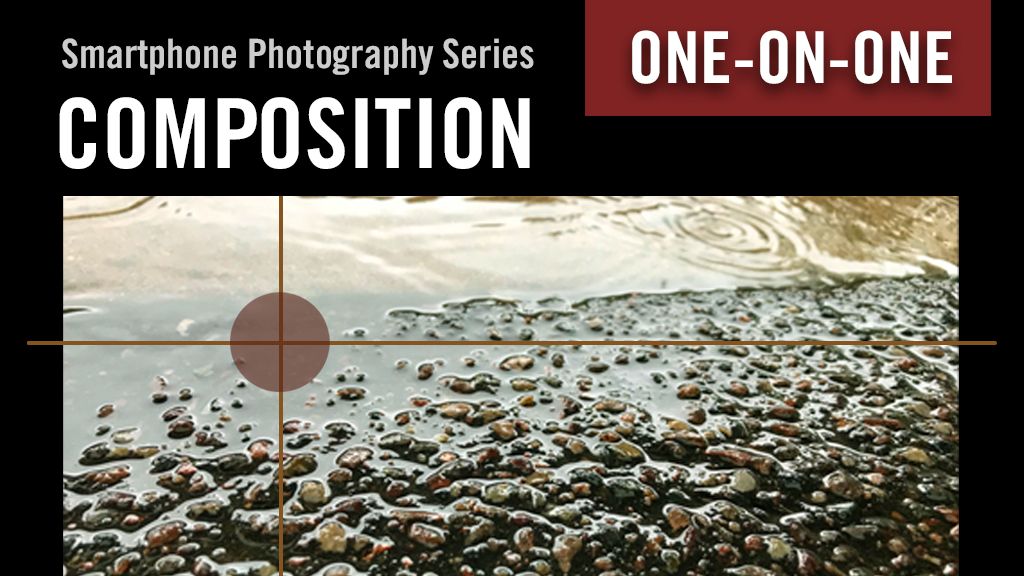 How To Take Great Photos Using Your Smartphone
Foundation Module 1:
Composition, Framing, and Cropping
This is a foundation session that is highly-recommended before signing up for any subject-specific classes in the Smartphone Course.
* One-On-One Session - 1 hour - Includes Access to Recorded Class *
This real-time, hands-on, virtual, live one-on-one session is focused on teaching you how to better compose/frame, and crop your images so they are the most impactful for your viewer. Some aspects of this course focus on general photography skill development, so you don't necessarily need to be focused on smartphone photography to benefit from the class.

The most beneficial aspect of this one-on-one time together is learning from real-time feedback.

The course consists of the following:

- Entire recorded version of the course
- Q+As as questions arise
- Short lecture
- Lessons x 14
- Exercises x 8 *with my personal feedback
- Helpful photo illustrations for visual training and learning
- Concise audio and video instructions
- Access to the recorded course element indefinitely so you can repeat and practice
- Ability to pause and play each section at a time so you can learn at your own pace.

Your images will be shared, discussed and constructively critiqued for a hands-on learning experience and feedback during the session.

While technical elements are reviewed and taught, the main focus of all of the courses that I teach is on creativity and providing you with my unique perspectives from an artistic point of view. Training you to "see" differently, from an artist's angle is my goal. What makes this private course unique is the personal attention that you will receive from an award-winning professional artist.

Prior to the class you will be asked to send in 4 photos that you consider to be your best. This will help me understand where your baseline is before out session.


Created with