Duration

Timed session @ $150/hr.

Up to 2 hours.

Tools

Zoom


Learners

1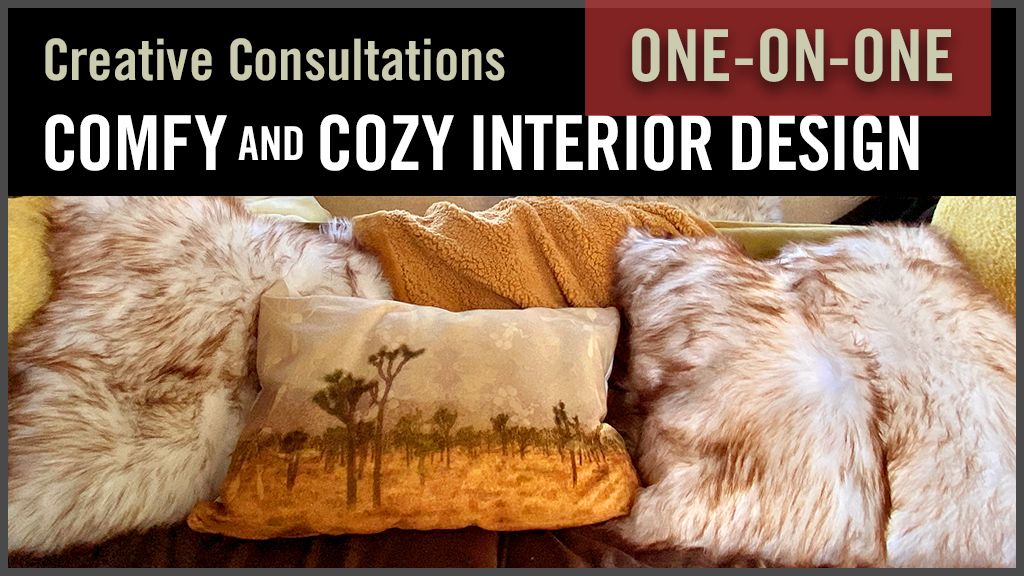 Comfy and Cozy Interior Design Consultation
* One-On-One - Timed session @ $150/hr *


With over 40+ years of professional experience in the art and design industries, as a commercial designer, art director, and fine artist, Carolyn Quan offers you expertise and knowledge gained from real-life experiences to help you with your interior design projects.
Carolyn's passion for comfy and cozy spaces has inspired her to share her gift of creativity to help you create or update spaces that you want to comfy and cozy up. Guidance and suggestions are offered for the following, but may include any creative aspect of your needs and wants to make your space more comfy and cozy.
designing color schemes
color applications to specific areas or objects
home decor recommendations
custom designs of home decor accessories
creating temporary or permanent event spaces
adding personal creative touches to a room
furniture rearrangement
adding or subtracting items from your space
Carolyn can also provide digital design mock-ups of your spaces based on her suggestions and also personal shopping if in your area geographically.
Created with